A LITTLE ABOUT THE PI
Maj-Linda Selenica, PhD
Dr. Selenica performed her graduate studies in Sweden where she studied the role of amyloid beta and tau proteins in Alzheimer Disease. Directly after her PHD, she received a postdoctoral fellowship at the University of South Florida, where she studied therapeutic approaches in tauopathy utilizing mouse models of AD/FTD.

Dr. Selenica joined College of Pharmacy at University of South Florida (2013) as a founding faculty member and basic scientist. As an independent PI, Dr. Selenica focuses in the pathological mechanisms behind TDP-43 and tauopathy in neurodegenerative disorders. In 2019 Selenica lab relocated to the University of Kentucky, Sanders-Brown Center (SBCoA), where they joined the Alzheimer's disease Center (UK-ADC) and a collaborative group of neuroscientist and neurologist experts focused on Aging and dementia.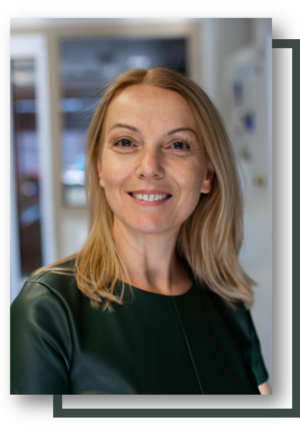 Research Focus
Our Laboratory research is focused on molecular pathways and therapeutic approaches of Alzheimer's Disease, Frontotemporal Dementia (FTD) and related dementias. We have expanded beyond our knowledge on tauopathy and study the molecular mechanisms involved in TDP-43 proteinopathy in the multi-etiology of AD, LATE and FTD disease spectrum. Our laboratory has developed a comprehensive research program to study the impact of TDP-43 in neuropathology, neuroinflammation, blood brain barrier permeability and cellular stress. Specifically, we study mechanistic pathways (hypusinated Eif5a) and post-translation modifications (acetylation, citrullination) that regulate tau and TDP-43 pathology in cellular and animal models.
Our Methodology
The laboratory uttilizes cutting edge technology and novel assays to measure TDP-43 protein aggregation and accumulation